The Pillsbury Doughboy. The Jolly Green Giant. "Fly the Friendly Skies." You've probably heard of some of the characters and taglines that emerged from the Chicago advertising world. But each of these 10 advertising campaigns that were born in Chicago has a story of its own.
It is often the New York advertising world that is depicted in pop culture in such moody Don Draper monologues as those on Mad Men. But in Chicago, advertising agencies were creating their own style of advertising from which would emerge a spate of iconic characters, taglines, and jingles.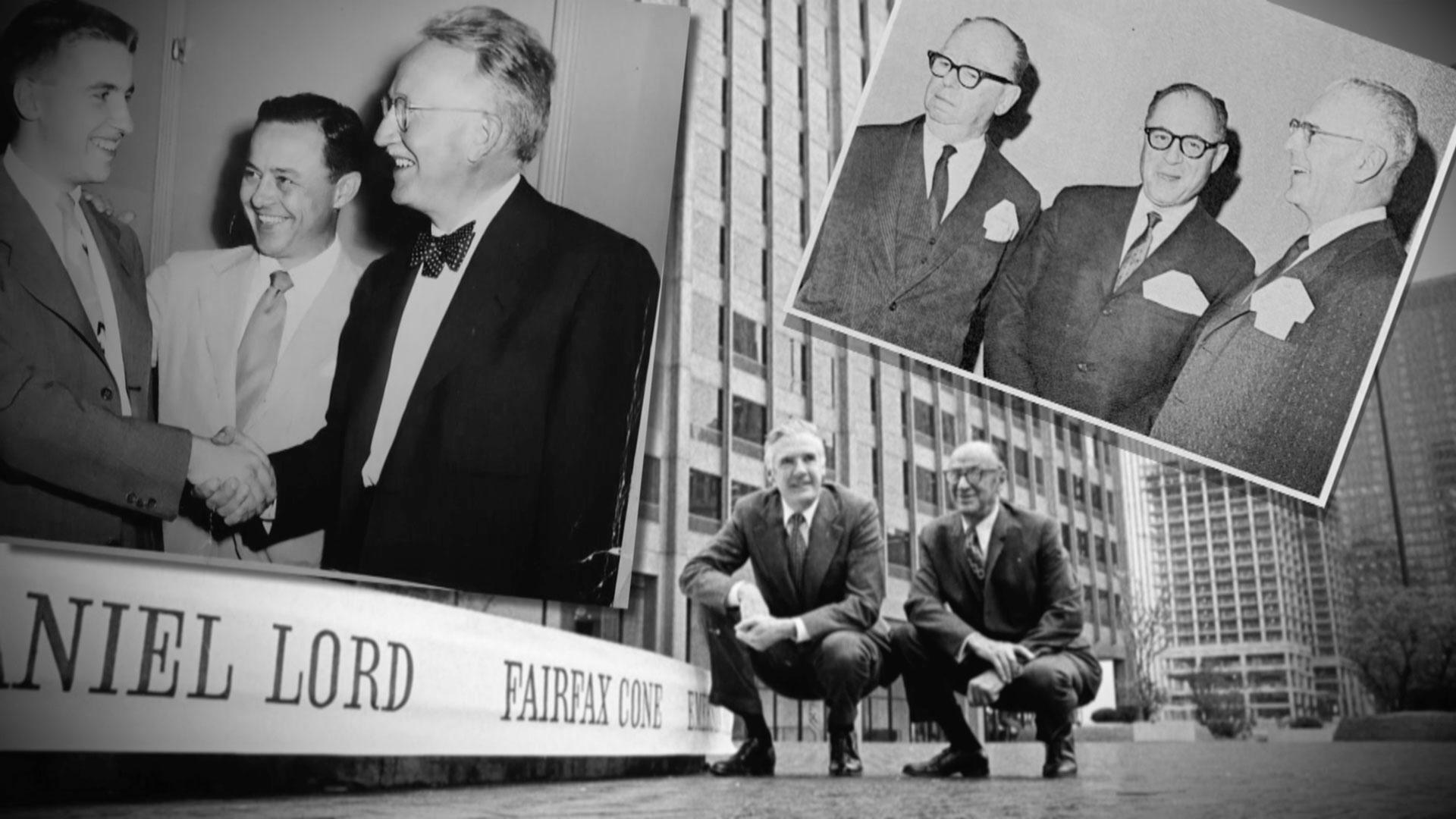 While New York's Madison Avenue agencies often produced sleek ads with the occasional sex appeal, the "Chicago School of Advertising" took a more humble, Midwestern approach. Images and characters, rather than copy, brought out the humanity and "inherent drama" of a product. Characters such as Tony the Tiger, the Jolly Green Giant, and the Marlboro Man were all the creation of Chicago ad men and women.
"In a way, they are the Marvel universe for mid-century America," Thomas Dyja, author of The Third Coast: When Chicago Built the American Dream, told Chicago Stories.
People such as Albert Lasker, Leo Burnett, Carol H. Williams and Tom Burrell and their teams would create memorable advertisements, including characters that still peer up at us from grocery store shelves today. Read more below about the stories behind 10 of their creations.
1. Lucky Strike Cigarettes
Before the Leo Burnett Company came on the scene, Albert Lasker was known as the "Father of Modern Advertising" at the Lord & Thomas agency. Lasker had moved to Chicago from Galveston, Texas, near the turn of the century and got into advertising. Lord & Thomas – which was behind the ads for Palmolive soap, Kotex sanitary pads, Pepsodent toothpaste, and Sunkist orange juice – had been around since the 1870s, but Lasker took it to new heights. He believed in giving the consumer a reason why to buy the product, rather than writing basic, informative copy.
"An ad should make a definite claim. It didn't have to be honest," Stephen Fox, author of The Mirror Makers: A History of American Advertising and Its Creators, told Chicago Stories. "Something distinguishes this product from all the other products in the field."
Lasker put that idea to work in the ad campaign for Lucky Strike cigarettes, which weren't selling very well in the 1920s. But Lasker's influence made it the most popular cigarette in the country.
"This became the biggest account there had ever been in American advertising," Fox said. "They're spending something like $12 million a year in the late '20s on advertising, which was a huge amount to spend on advertising in those days."
One of the selling points was that Lucky Strike tobacco was "toasted" during the manufacturing process. This wasn't unique to Lucky Strike, but they made the claim first, so it became famous for being the "toasted" cigarette.  
2. The Jolly Green Giant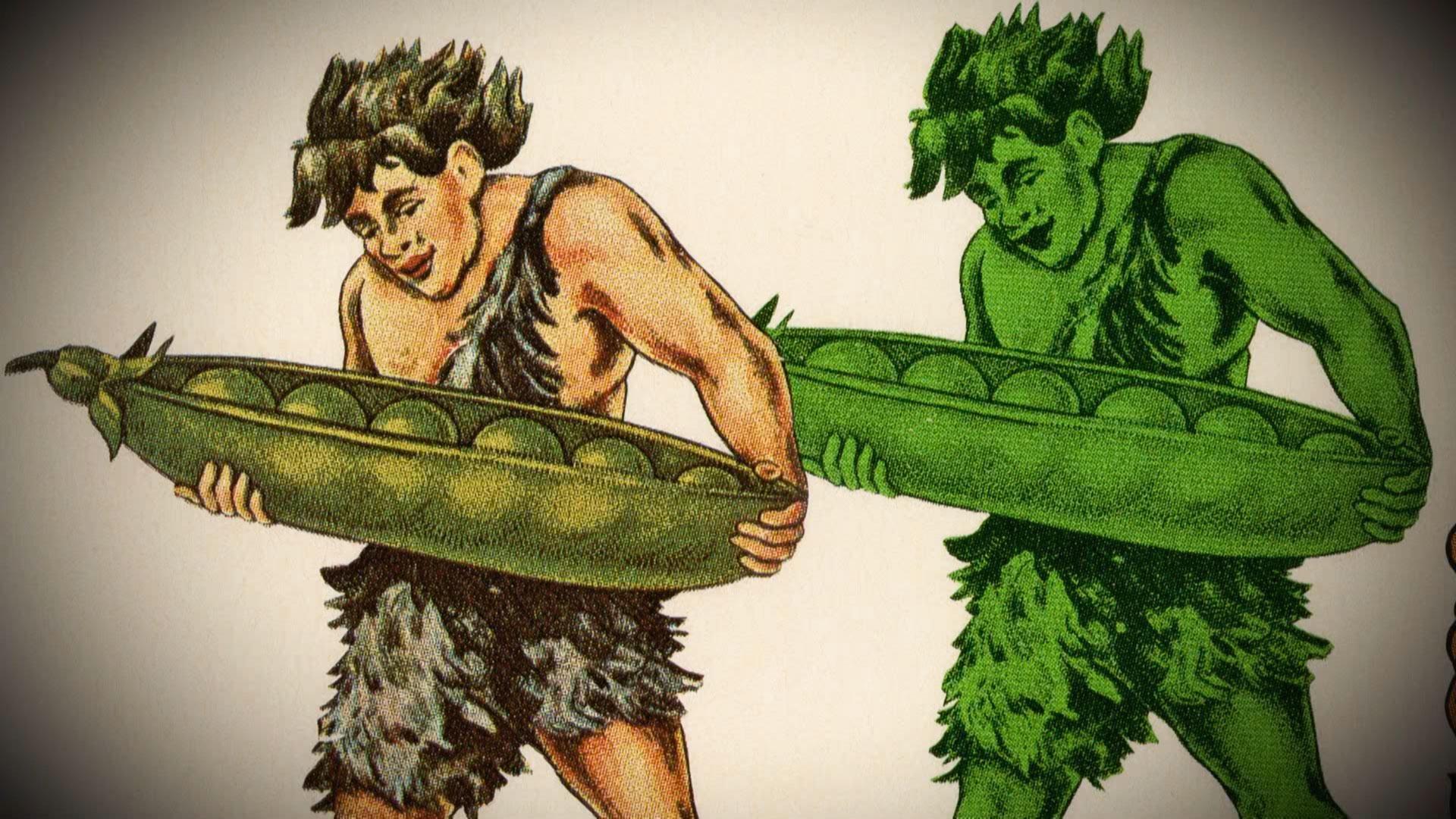 When Leo Burnett first started his advertising business in Chicago in 1935, he had modest success with a couple of brands. But when he met with the Minnesota Valley Canning Company, he took an existing mascot and made it jollier.
While many agencies found success on New York City's Madison Avenue, Leo Burnett was working to establish what he called the "Chicago School of Advertising," which appealed to a wholesome, Midwestern sensibility. 
"He wanted to project a warm mood and language that you could trust – simple words, basic words at a time when advertising, frankly, was not something you could trust very much," Fox told Chicago Stories. "It always conveyed an atmosphere of two neighbors chatting across the fence."
Before the Minnesota Valley Canning Company began working with Burnett, the food seller already had a "Green Giant" mascot that was created in the 1920s to sell peas.
"Once [Burnett] got onto the account, he looked at the label and he said, 'That's not a jolly green giant. That's an ugly dwarf scowling,'" Joan Kufrin, author of Leo Burnett: Star-Reacher, told Chicago Stories. "He changed the labels to a really happy-looking, big giant who wore green leaves and a big smile."
Though he's had a few new looks since then and is now owned by B & G Foods, the Jolly Green Giant is still used today. A 55-foot-tall Jolly Green Giant statue has stood in the town of Blue Earth in southern Minnesota since 1979.
3. Tony the Tiger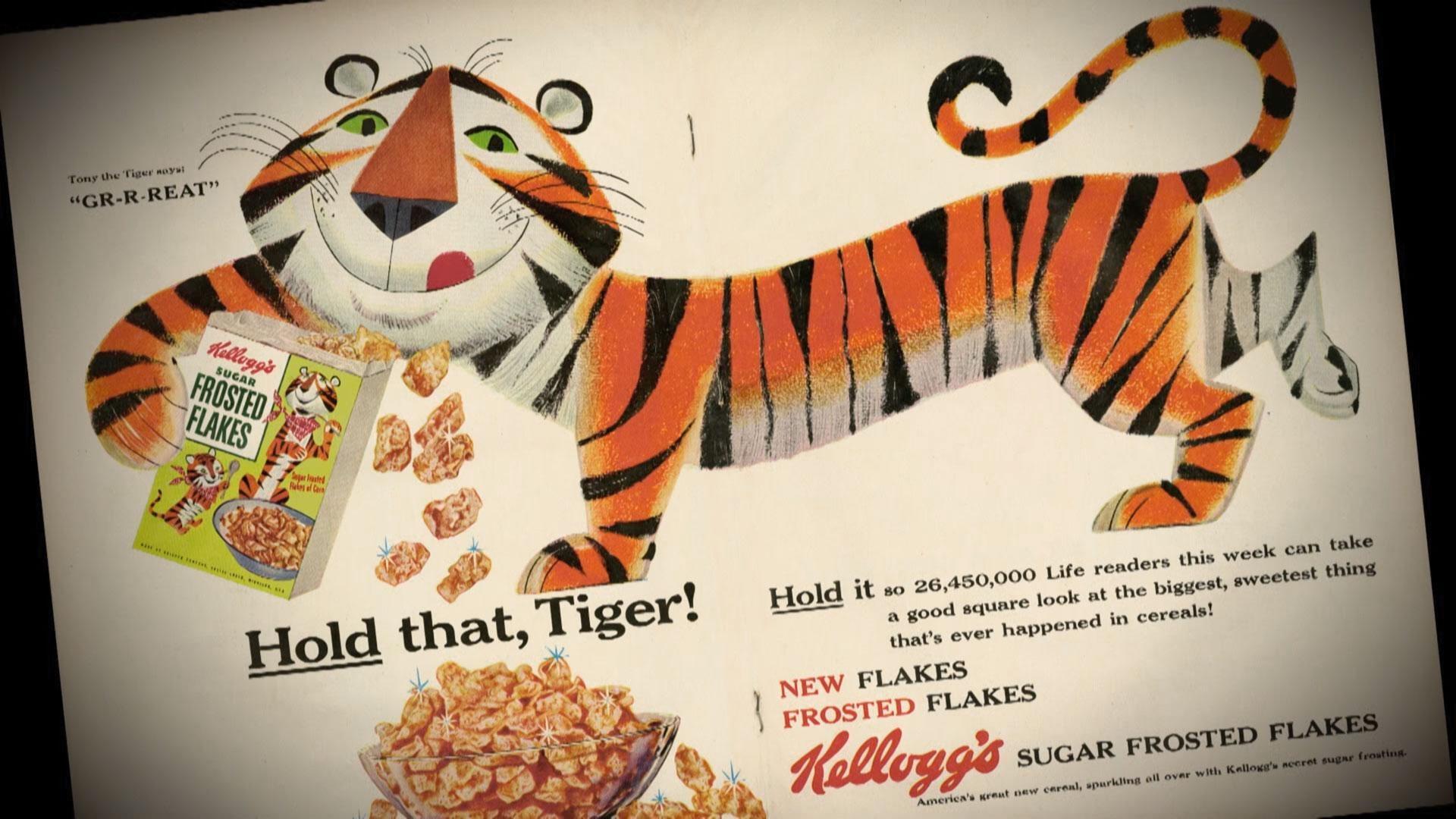 In 1949, the Leo Burnett Company got its largest client yet: Kellogg. One of Burnett's art directors, Eugene Kolkey, was assigned to a new cereal called Sugar Frosted Flakes. Part of Burnett's style of advertising was to bring out the characteristics of a brand to create a distinct personality.
"Leo was always looking for the soul of a product. He called it the inherent drama," advertising expert Bruce Bendinger told Chicago Stories. But some people in the New York advertising world poked fun at Burnett's approach.
"Someone once said the Leo Burnett agency has a closet, and in the closet, they've got all these crazy little critters," Howard Cain, a former account executive at the Leo Burnett Company, told Chicago Stories. "Every time they get a new account, they open up the door and out comes another critter."
Eugene Kolkey's son, Sandy Kolkey, said his father is credited with creating Tony the Tiger, which first launched in 1952 with a red handkerchief tied around his neck and his signature "They're g-r-reat!" slogan.
"He has evolved over time. He had a football head. He had three whiskers on each cheek. And my father could draw him in about six seconds," Kolkey said.
Tony the Tiger originally emerged with other mascots including Elmo the Elephant and Katie the Kangaroo, but Tony took the advertising gold and became the primary mascot for Sugar Frosted Flakes (later renamed Frosted Flakes in the 1980s). He's still on cereal boxes today.
Despite the "critter" criticism, the Leo Burnett Company had established itself with the Kellogg account as an ad agency that could speak to the American masses.
"You have to be able to relate to the people who are from those towns and from those areas and from the Midwest," Kolkey said. "It created an opportunity and a need to be able to speak to consumers a little bit differently than those that were creating advertising on the East Coast."
4. The Marlboro Man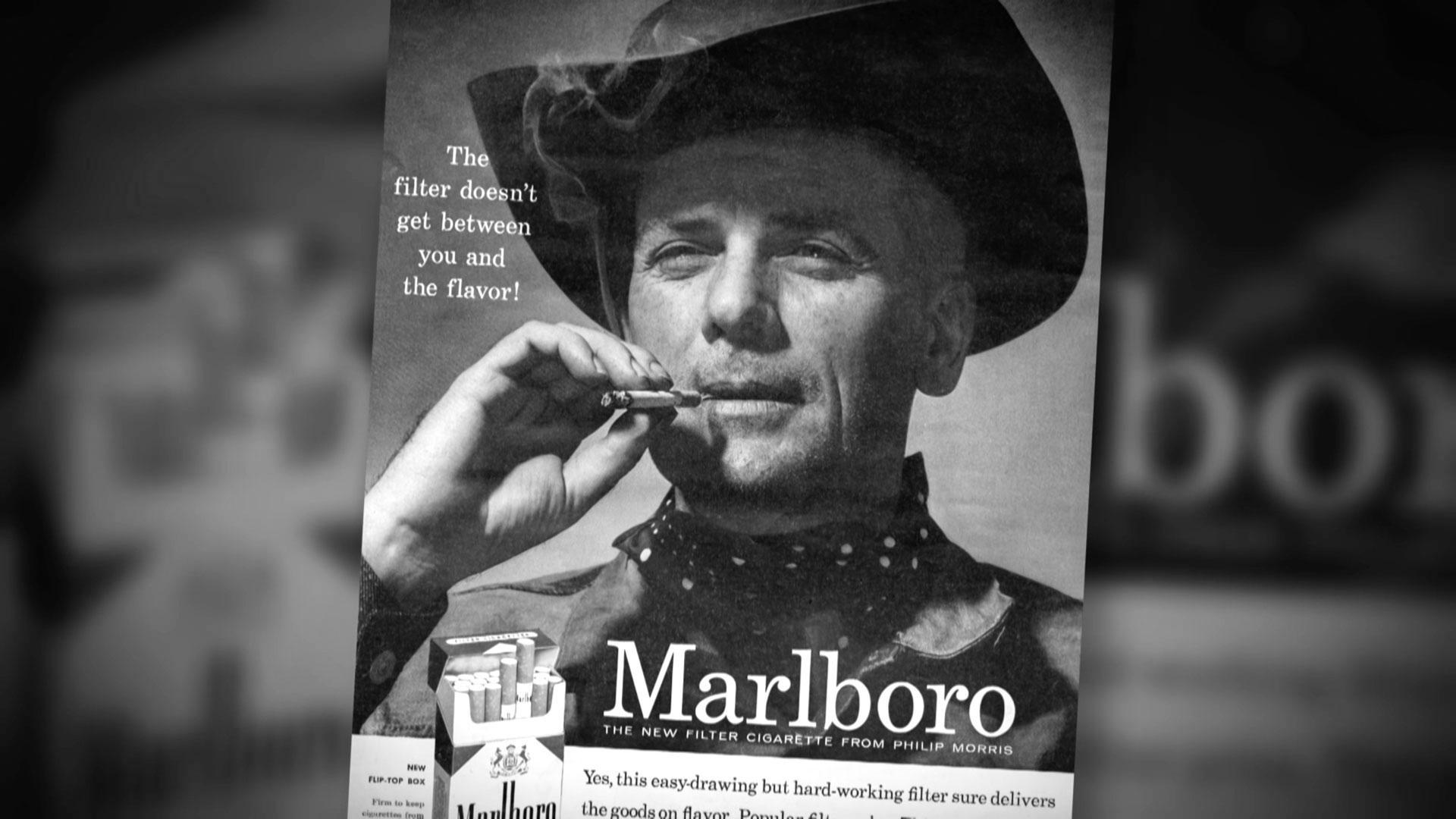 In 1954, when the Philip Morris Tobacco Company wanted to boost sales of its filtered cigarettes, it turned to the Leo Burnett Company.  At the time, filtered cigarettes were considered more "feminine," but the market for them was growing because they were supposedly safer, despite the known risks of smoking at the time. Philip Morris executives wanted Marlboro cigarettes to appeal to men.
Leo Burnett and his creative director, Draper Daniels (who was later the partial inspiration for the Mad Men character Don Draper), found inspiration in a 1949 Life magazine article about a Texas cowboy named Clarence Hailey Long. With his stubble, a cowboy hat pulled down to his brow, and a cigarette casually hanging out of his mouth, the cowboy became the blueprint for the Marlboro Man.
"Who's the toughest guy you can imagine?" Fox said. "The lone cowboy out on the range by himself, herding cattle, shooting rustlers, doing manly things like that." 
The ads were an instant hit and dramatically increased sales. By the mid-1960s, Burnett's team took the ad campaign to another level. In a new campaign, "Marlboro Country" was front and center. And instead of models, Burnett's team decided to set the commercials at a real Texas ranch showing real cowboys. Marlboro became the top-selling cigarette in the country.
Though television and radio advertising for cigarettes was banned in the United States in the 1970s, the use of the Marlboro Man continued in print into the early 2000s. Fox said the Marlboro Man was "one of the greatest long-term successes in advertising history." 
5. Charlie the Tuna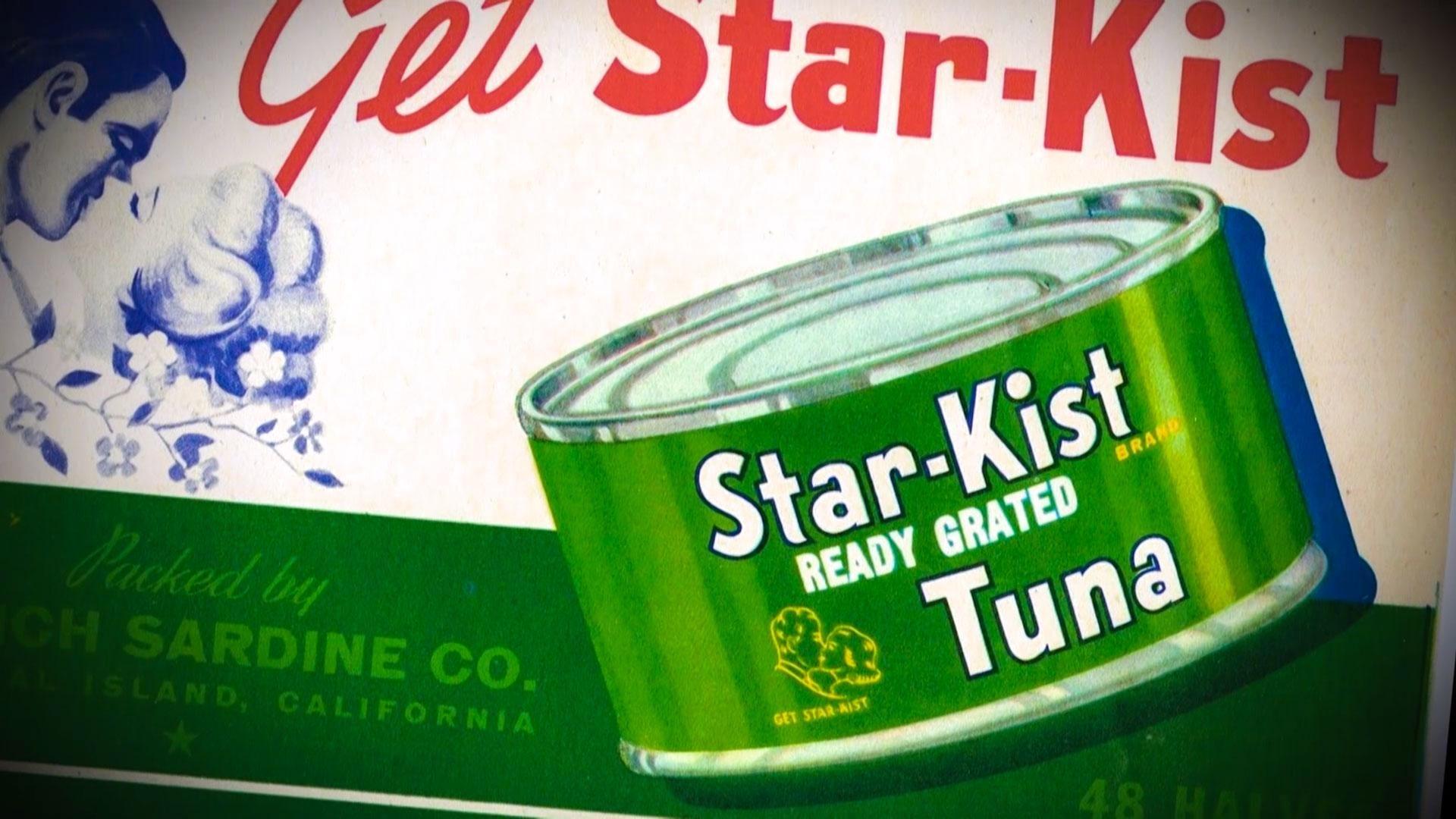 By the time the StarKist company became a client of the Leo Burnett Company, the ad agency was the sixth-largest in the country with multi-million-dollar deals. With 25 years in the business, Leo Burnett had grown his advertising agency into a company with 900 employees across several floors in the Prudential Building. 
Where, however, was the inherent drama in a can of tuna? Once again, Burnett's team turned to "critters." Don Keller and Tom Rogers were the men for the job, and according to former Burnett copywriter Norman Muse, were the "cartoon experts."
"Tom Rogers was a very serious writer who was always writing a novel or a screenplay, and his drawers were full of other things, but he was terrific at writing these animated characters," Muse told Chicago Stories.
Rogers had met a hip musician named Henry Nemo, who became the inspiration for Charlie. With his jaunty beret and thick-rimmed glasses, Charlie the Tuna claimed he had "good taste."
"You've got a little problem in that you don't want to kill Charlie," Bendinger said of the character, since Charlie was representing the product that was about to become lunch. So in order to create the story or the inherent drama," said Bendinger, "we make Charlie a little bit of a corny character."
"Charlie was the anti-product. He was always…suggesting he had good taste," Muse said. "But of course StarKist wanted tuna that tasted good rather than good taste." When Charlie attempted to show off his good taste, he was often met with "Sorry, Charlie!"
Charlie the Tuna appeared in more than 85 ads, but he was temporarily retired in the 1980s. He made a comeback in 1999 and is still used on packaging today.
6. The Pillsbury Doughboy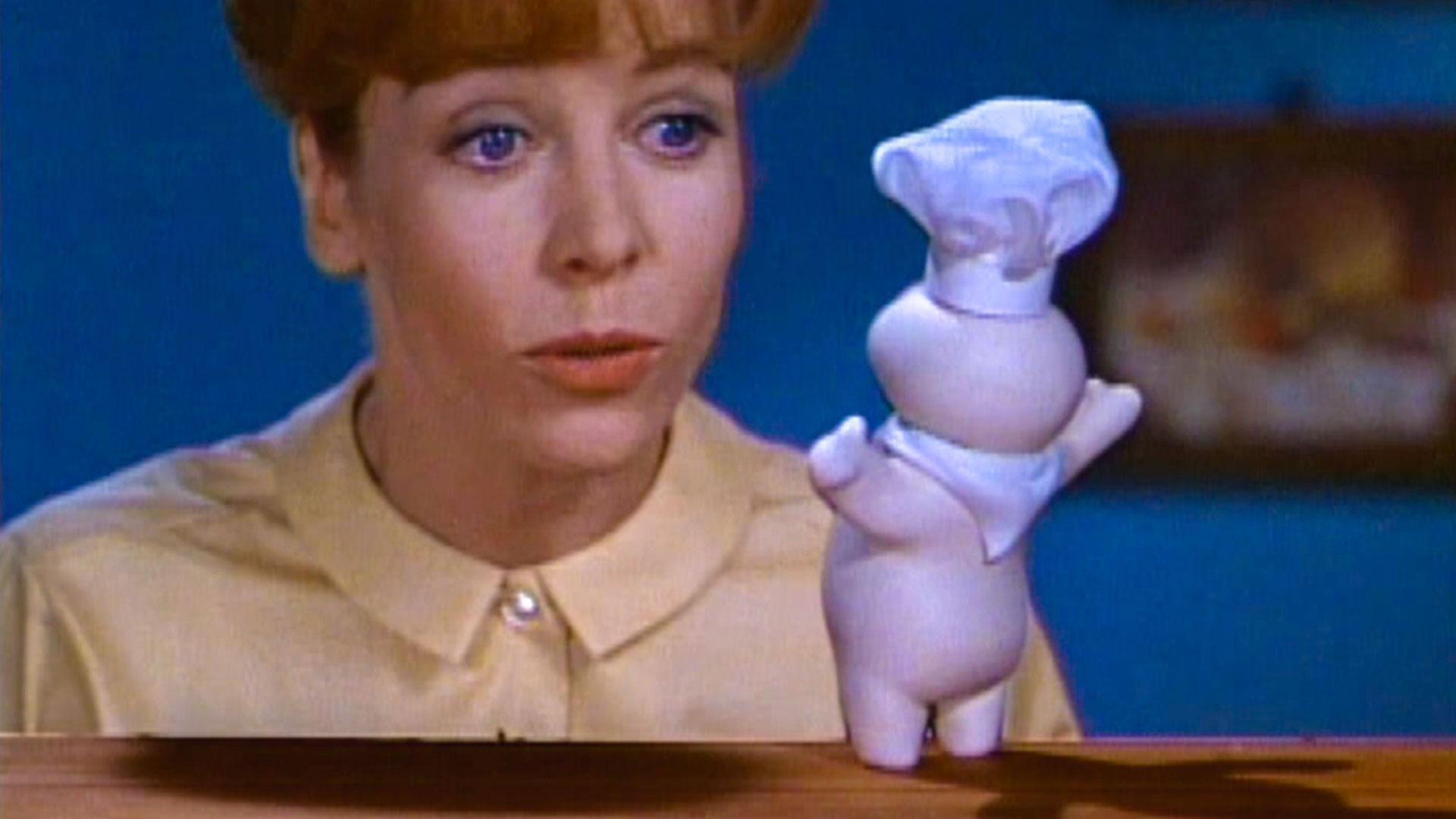 One of the most iconic advertising characters to come out of the Leo Burnett Company is the Pillsbury Doughboy, also known by his formal name, Poppin' Fresh.
In 1965, a Burnett copywriter named Rudy Perz created the character. Searching for inspiration, Perz had taken home the canister of dough. The inherent drama for his new character came from the pop! of the canister opening and the dough growing out of it. 
"So he hits it on the counter, and the stuff sort of grows out of it like it's alive," Hank Feeley, former vice chairman at the Leo Burnett Company, told Chicago Stories. From that moment, the Doughboy was born. 
The first Pillsbury Doughboy commercial used stop-motion clay animation and required five different doughboy bodies and 15 heads. For every one second of commercial time, it required 24 shots. It cost $16,000 to make, according to Pillsbury's history. The company's history also specifies Poppin' Fresh's various characteristics: with his chef's hat, he's eight and three quarters of an inch tall and weighs 14 ounces. And when his belly is poked, he emits his signature "Hoo-hoo!" giggle.
Carol H. Williams, a former creative director and vice president at the Leo Burnett Company, worked as a copywriter on the Pillsbury campaign.
"I got an opportunity to work on the introduction of the fresh dough product," Williams told Chicago Stories. "And that's when I…worked on the campaign and introduced, 'Say hello to Poppin' Fresh dough.'"
The ad campaign expanded to include the Doughboy's entire "family," and Poppin' Fresh appeared in commercials with other products, too. Though he hasn't appeared in a commercial since Smuckers (the company that owned the brand) sold it to another company a few years ago, he still makes appearances at the Macy's Thanksgiving Day Parade and is still smiling up from the dough canisters in grocery stores today.
7. "Fly the Friendly Skies"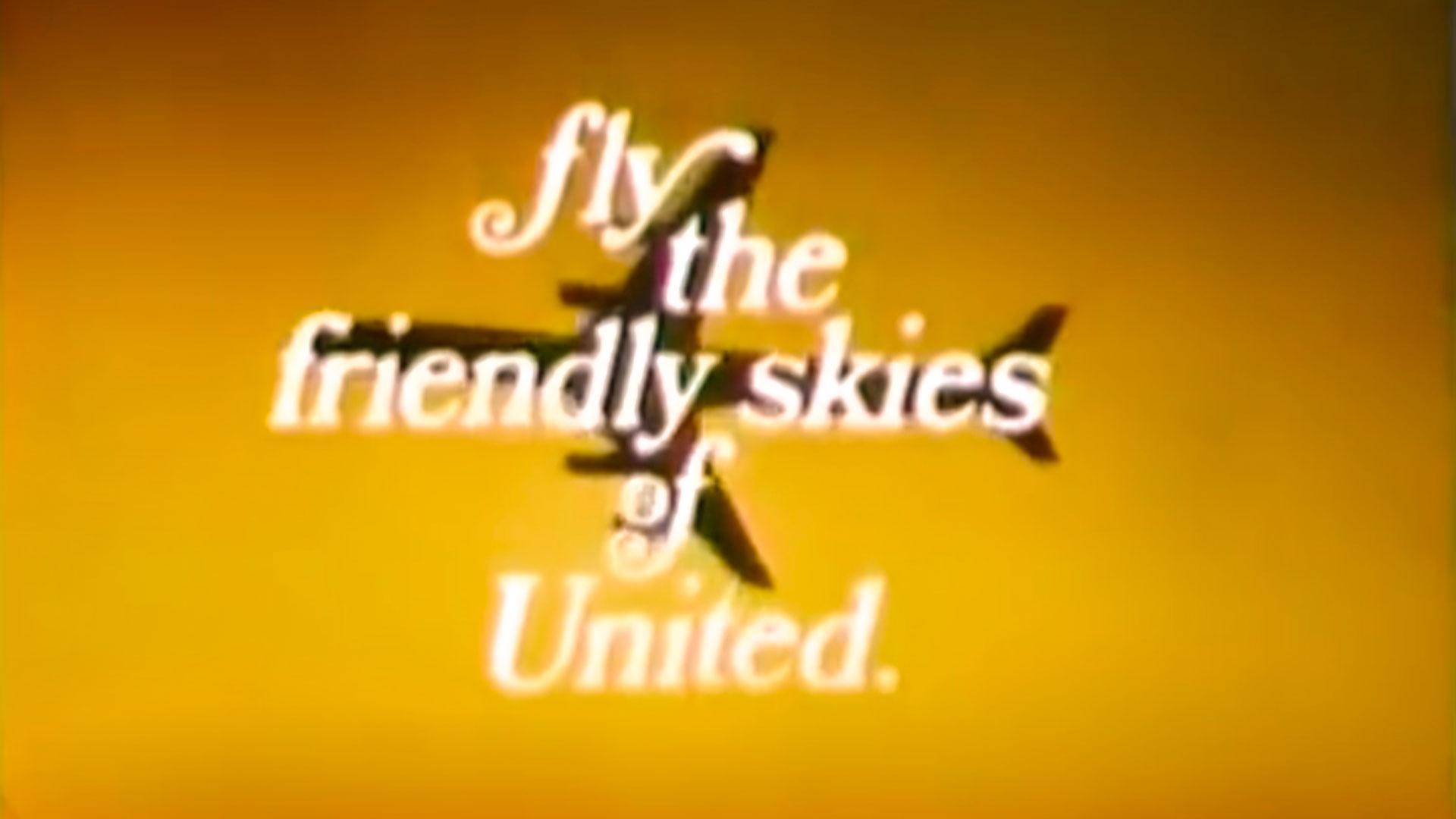 In 1965, United Airlines was expanding its passenger fleet with Boeing 747s and wanted to make its image more appealing to everyday Americans. While other airlines were using sex appeal and glamour to sell their product, United wanted a different approach.
"You've got a Midwestern-based airline that is trying to capture the sensibility of not just business travelers, but middle America," Kolkey told Chicago Stories. "The way to do that is to create the same atmosphere as you would in a welcoming Midwestern town."
The Leo Burnett Company secured the account and took on the task of making United seem more approachable.
After the team had a series of unsuccessful attempts at writing a new slogan, a copywriter named Tom Laughlin started reading a few ideas out loud at a meeting.
"He said, 'And when you fly the friendly skies of United,' and all of a sudden the room got quiet and somebody yelled, 'That's it! Friendly skies!'" Kufrin told Chicago Stories.
United used the slogan from 1965 until 1996, and the airline company once again resurrected the slogan in 2013. 
8. "Strong Enough for a Man, but Made for a Woman"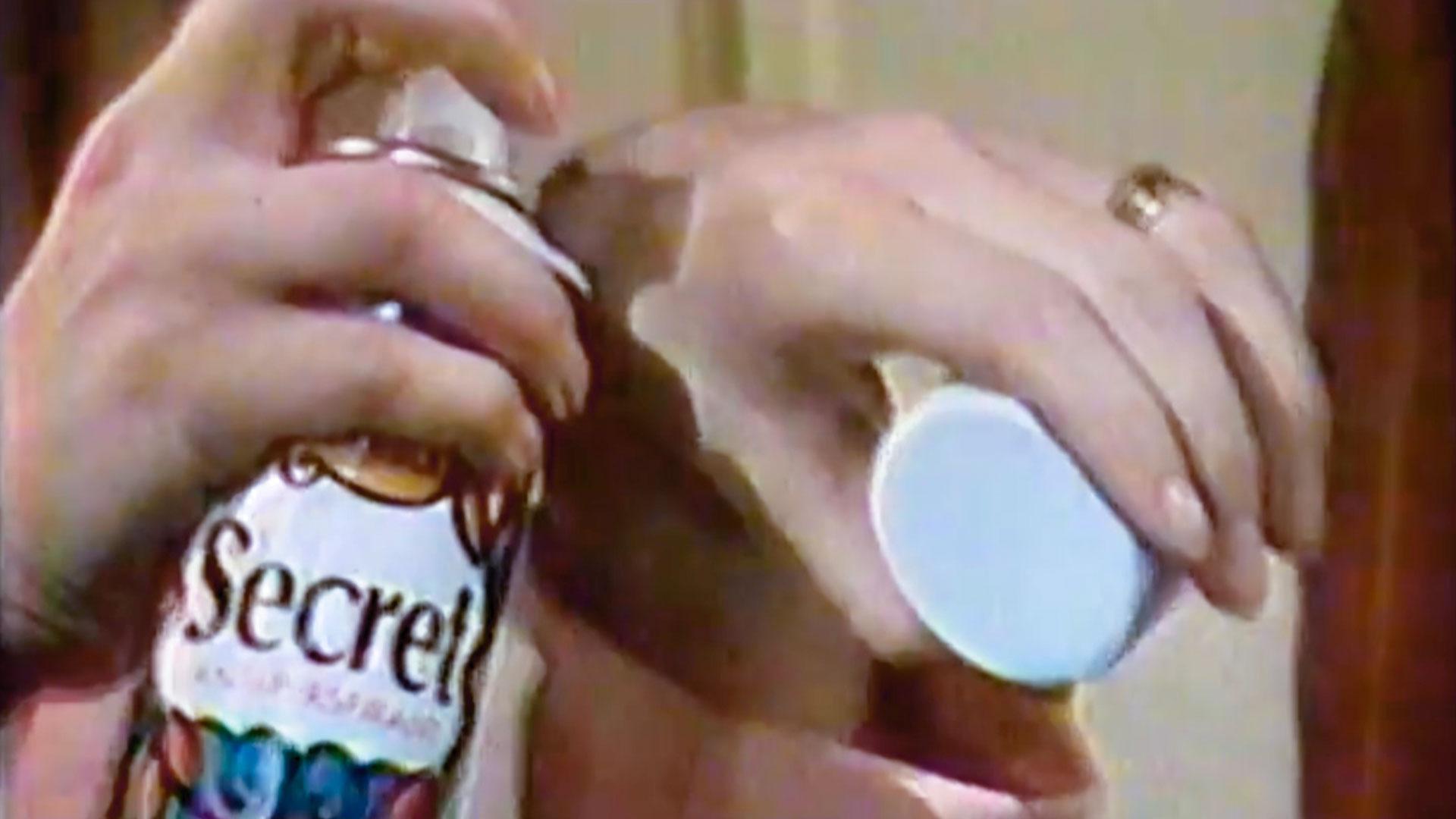 Toward the end of the 1960s, the Leo Burnett Company began to diversify its staff and hired several Black copywriters. At age 20, Carol H. Williams was hired on as a copywriter. In 1972, she was assigned to an antiperspirant ad campaign for Secret. 
Williams said that at the time, the brand was considered dated, did not appeal to young women, and was not selling well. She wasn't thrilled to be assigned to the campaign when other copywriters were working on more popular brands. 
"When I did my immersion on Secret, what I saw was a bunch of these commercials that have been created by all these men," Williams told Chicago Stories. "Here was a product that was primarily purchased by women, but no woman was writing on that product."
She said the ads were either showing "little old ladies" sitting in a hair salon or women running in slow-motion "who didn't look like they had ever sweat whatsoever." She found in her research that the antiperspirant was as strong as other products, but smelled feminine, so she came up with "Strong Enough for a Man, but Made for a Woman." When casting the national ad campaign, she also cast a Black announcer, and one of the commercial spots also featured a Black cast.
"We put that thing on the air, and Secret went from number nine to number one in the marketplace in about six months," Williams said. "It was unbelievable. People came running in my office saying, 'Secret is number one!' And once again, I was like, 'That's nice. What's next?'"
Williams became the first woman at the Leo Burnett Company to become a creative director, and she became a vice president the following year.
9. "Coke Adds Life"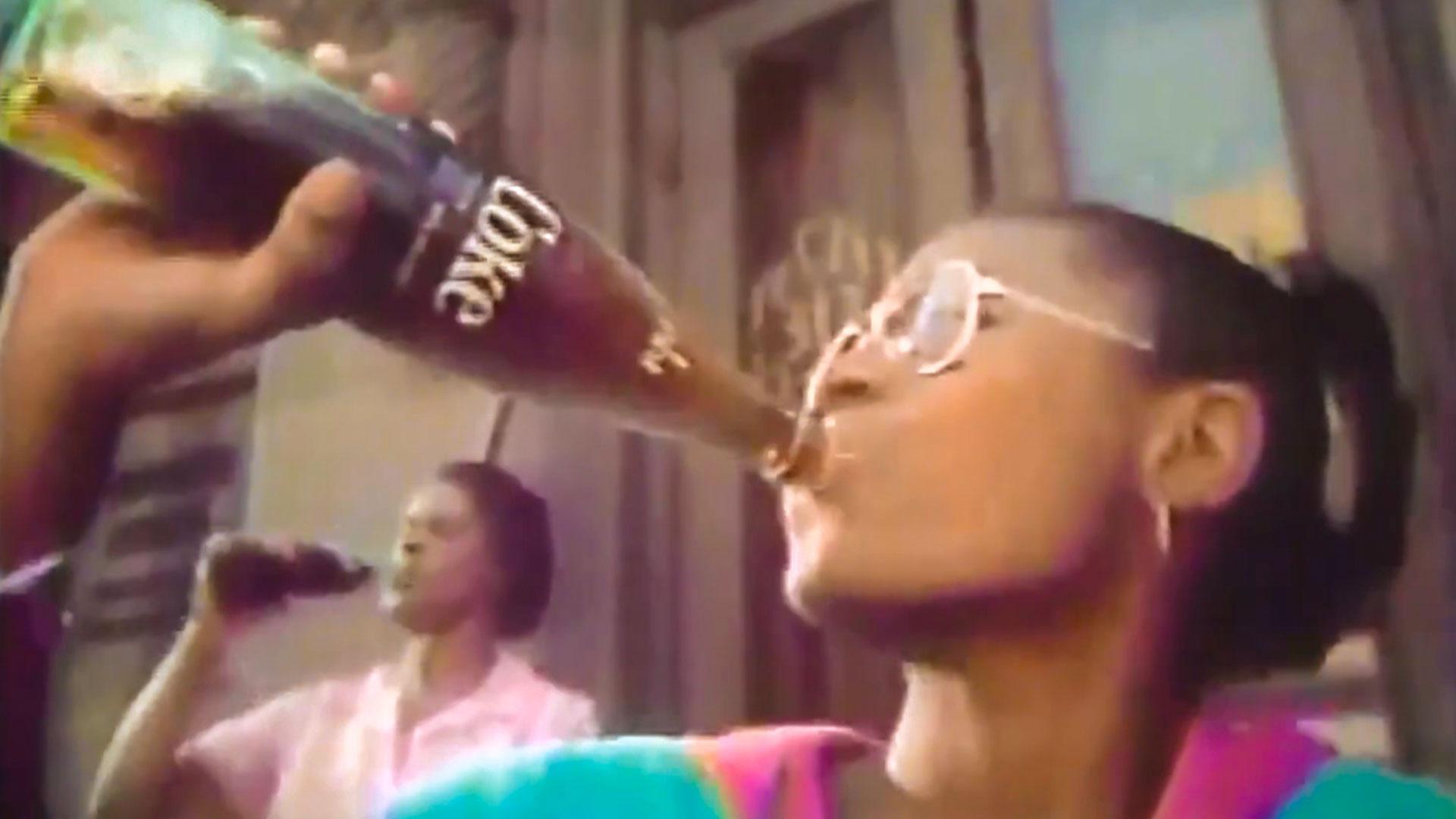 In 1971, Tom Burrell, who had previously worked at the Leo Burnett Company and was the first Black copy supervisor at an agency called ​​Needham, Harper & Steers, opened his own agency called Burrell McBain Advertising (later the Burrell Communications Group) with a particular emphasis on the Black consumer market. At first, Burrell struggled, but he quickly began landing big clients such as McDonald's and Philip Morris. 
"We had for the first time on the race front the whole notion of what turned out to be Black power, Black identity, Black is beautiful – the whole idea that you didn't have to be the same to be equal," Burrell told Chicago Stories. 
Coca-Cola also became a Burrell client. Anna Morris, who started at Burrell as a bookkeeper but later became a copywriter and creative director, came up with a doo-wop-style jingle called "Street Song" that celebrated their new slogan, "Coke adds life."
"My stuff was good," Morris told Chicago Stories. "I was fortunate that, at the time, jingles ruled…And I could snap off your jingles on any subject, any topic."
"We took a bunch of guys, put them on a stoop in Harlem, and then did what we used to do as kids," Burrell said.  "We would get in a vestibule or on the front porch and start singing a capella."
The ad was successful, not only with the Black consumer market, but in the general United States market and abroad, too. Burrell said the authentic "cultural richness" of the ad allowed it to be so appealing to so many people. 
"It appealed to the Black community in a more meaningful way because it was really talking to them and depicting a part of their lives that they didn't often see [on television]," Burrell said.
Morris said getting clients such as McDonald's or Coca-Cola was "huge" for a Black-led agency because they were television campaigns.
"Your exposure was greater, and your revenue was higher, and it opened the door for attracting other mainstream clients, not just Black products," Morris said. "Tom was driven to become a force in advertising. It was exciting. It was magical. It was frightening sometimes. It was us against the world."
10. "You Deserve a Break Today"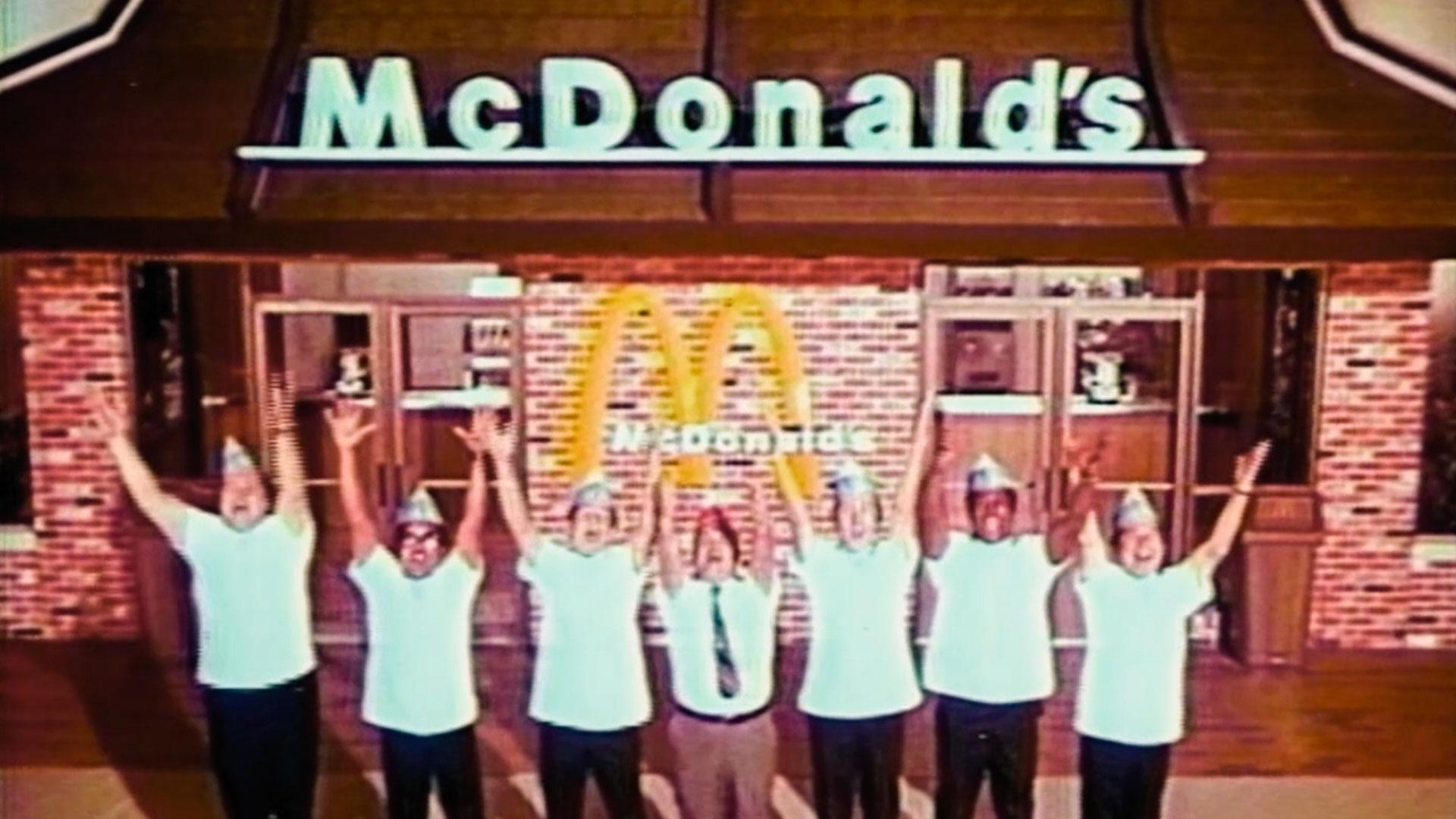 Needham, Harper & Steers was another successful advertising agency and according to Bendinger, "when Keith Reinhard showed up, they became a great agency."
Reinhard grew up in a small Mennonite community in Indiana where television was banned. But once he found his footing at the agency, he worked his way up to creative director and created one of the most successful campaigns in advertising history.
When the agency landed McDonald's as a client, the fast-food chain already had great success in the suburbs, but wanted to try its luck in urban centers. Reinhard's team learned that customers liked the experience of going to McDonald's more than the food. The team originally wanted to compare the restaurant to an island retreat. After the first day of shooting, they ran into a problem.
"The call came from…McDonald's legal department saying, 'You can't use islands,'" Reinhard told Chicago Stories. "There's a chain of root beer stands somewhere…that calls their root beer stands 'Islands of Pleasure.'"
Along with a music producer named Sid Woloshin, Reinhard and his team came up with a new jingle. After struggling with a tagline and going back and forth with McDonald's, they landed on a word that kept coming up in the focus groups: break. 
"Moms wanted a break from meal planning. Kids, we argued, could deserve a break from broccoli, table manners. Dads could use a break from the high prices of eating out," Reinhard said.
The resulting commercial emphasized cleanliness and featured a McDonald's cleaning crew dancing around a restaurant, singing in the style of a musical, "You deserve a break today, so get up and get away to McDonald's!" 
Ad Age said it was the number one jingle of the twentieth century and the number five advertising campaign. Later in his career, Reinhard created the famous Hamburglar character.
"Sometimes creativity is inspiration. Sometimes it's frustration," Reinhard said. "And sometimes it's desperation."