FIRSTHAND: Coronavirus
Explore the personal, firsthand perspectives of people whose lives have been upended by the coronavirus in Chicago
Stories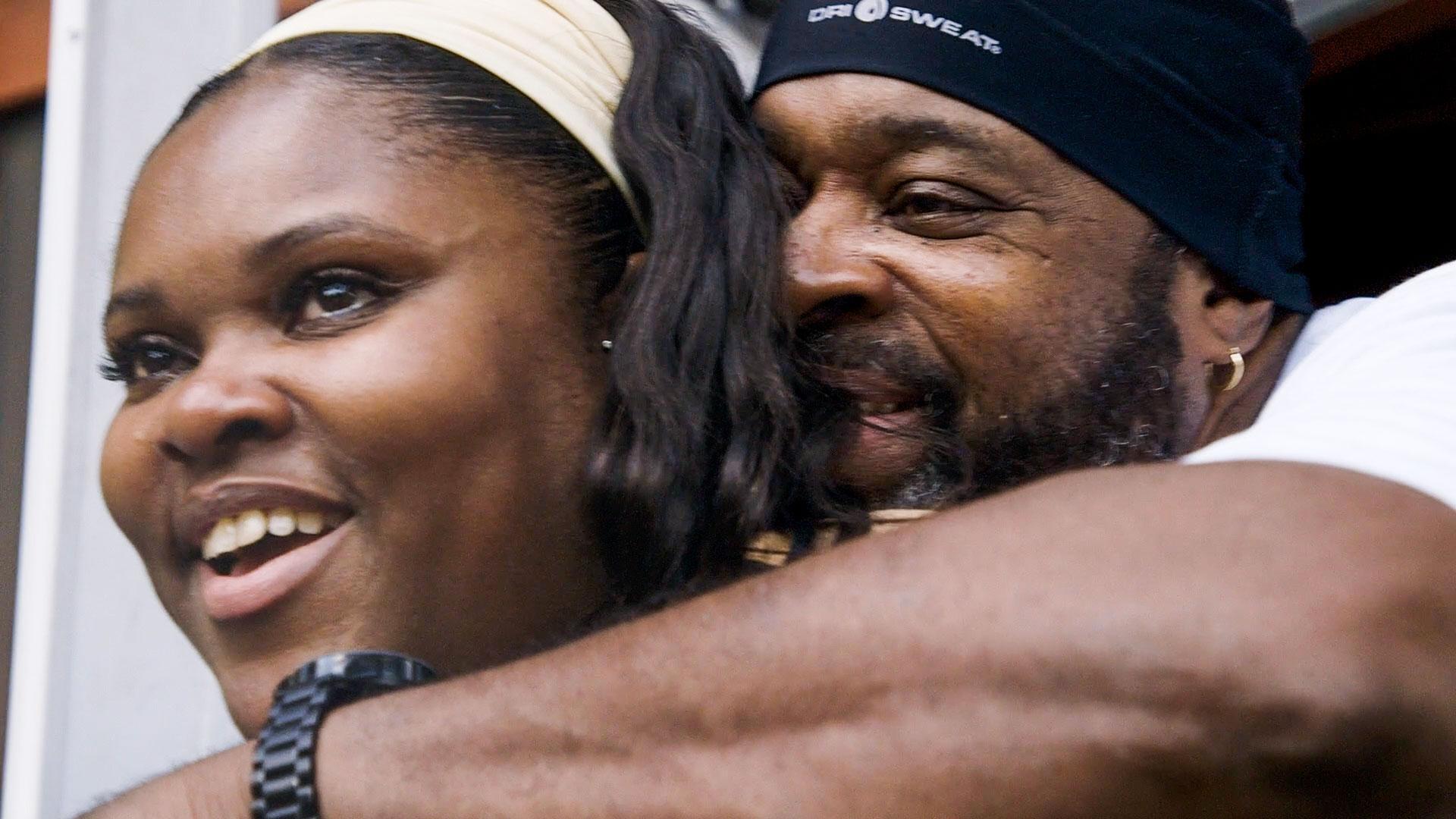 Dameka Edwards-Hart and Ashley Edwards
When sisters Dameka and Ashley lost their father to coronavirus, they felt not only loss, but deep guilt. Weeks earlier, their 57-year-old father appeared to be the picture of health as he danced at Dameka's birthday party. But after both Dameka and her father fell ill, she began to wonder whether she might have infected him with coronavirus.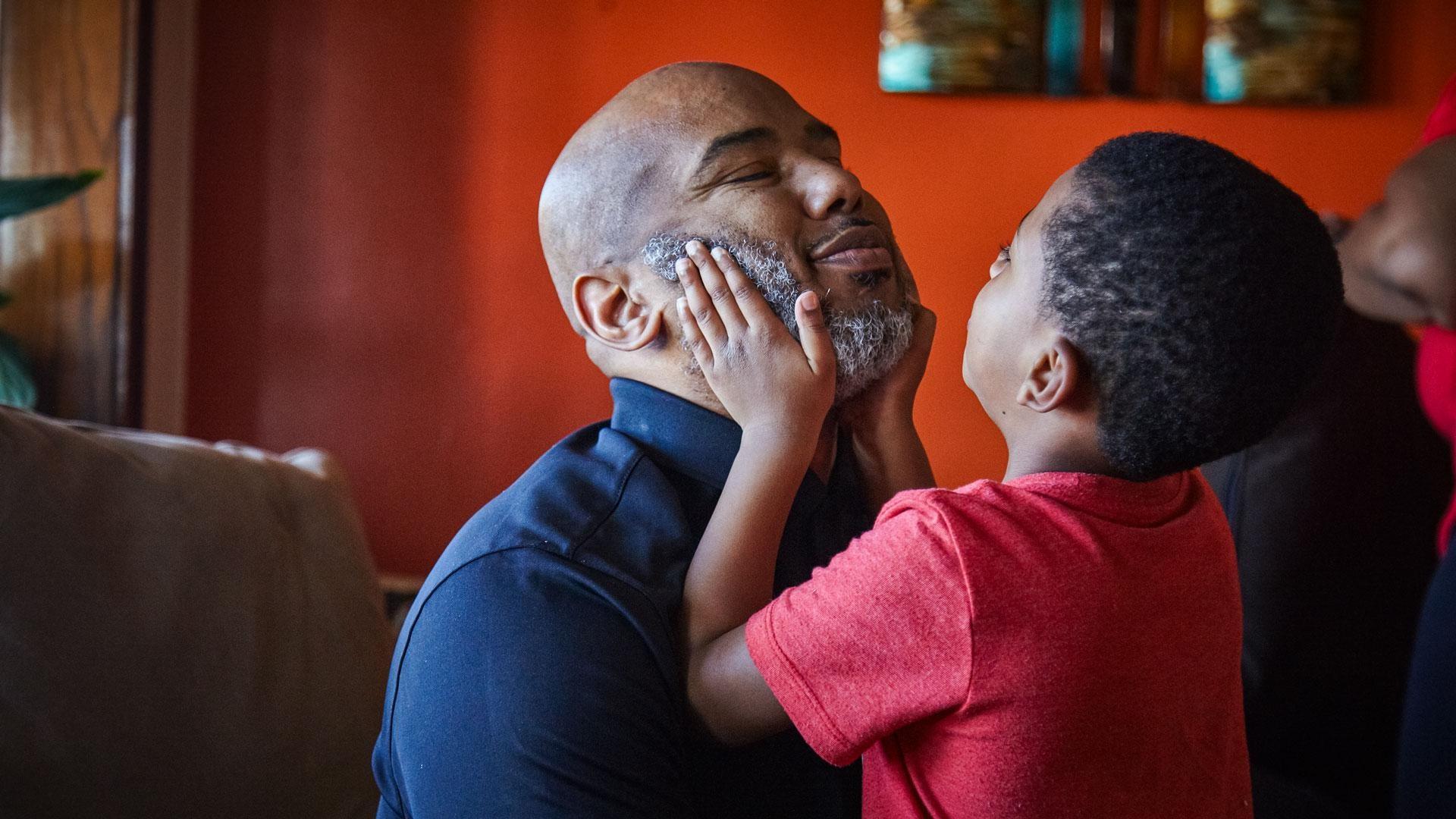 Che Chapple
If Che Chapple's wheels aren't spinning, he's not making money. The truck driver is down to one day of work per week because of the coronavirus, and his family is suffering financially. But paying the bills isn't Che's only concern. He suffers from diabetes, which makes the virus potentially life-threatening. Che has seen others in his Chicago South Side community with underlying health conditions succumb to coronavirus.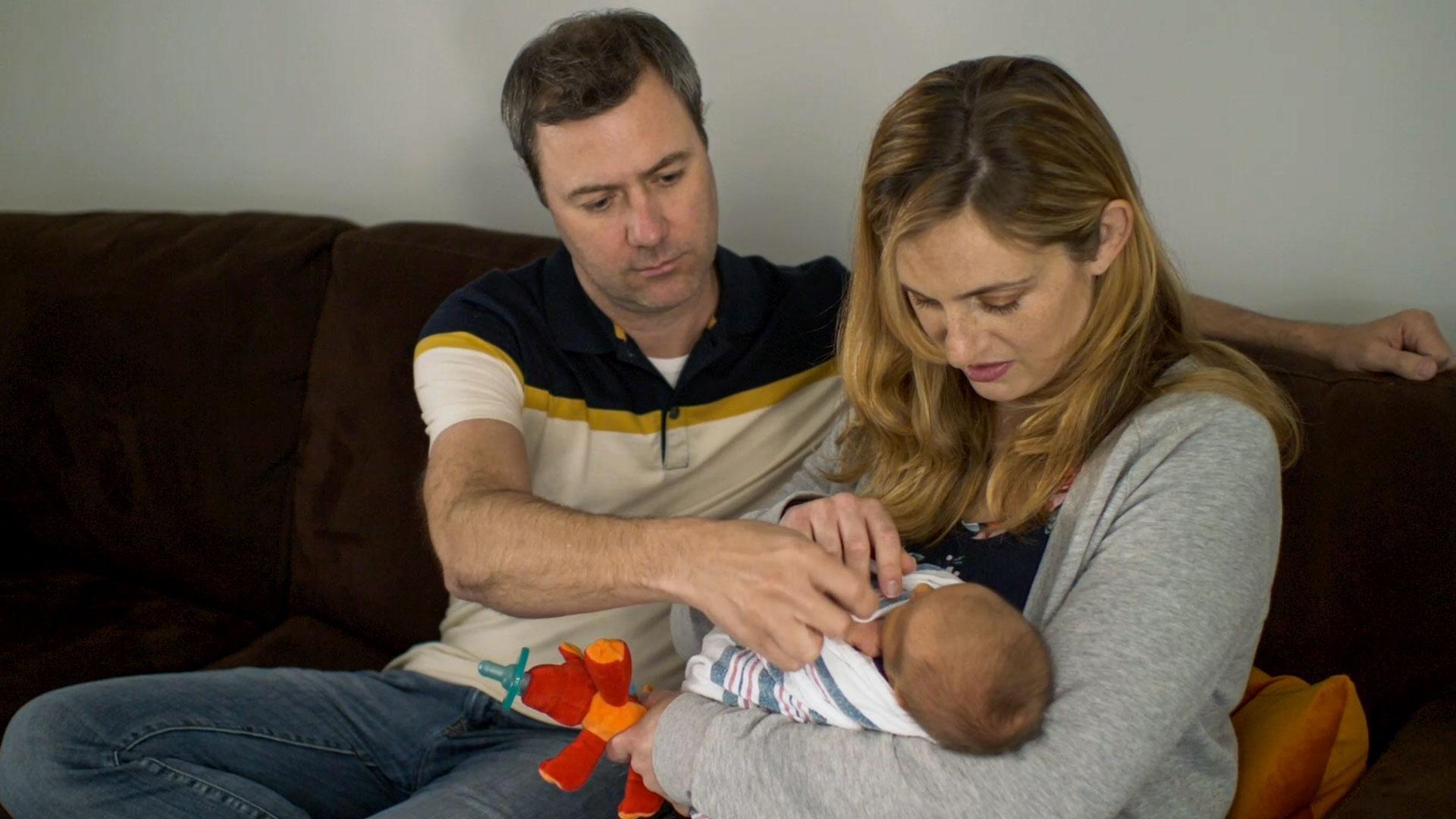 Jennifer Schaff
The excitement of Jennifer Schaff's pregnancy turned to "flat-out fear" as coronavirus spread across the globe. After weeks of worrying, she and her husband are bringing home a healthy baby girl. But now they face a new set of concerns as they care for a fragile new life in the midst of a deadly pandemic, and try to work out childcare for their two-year-old.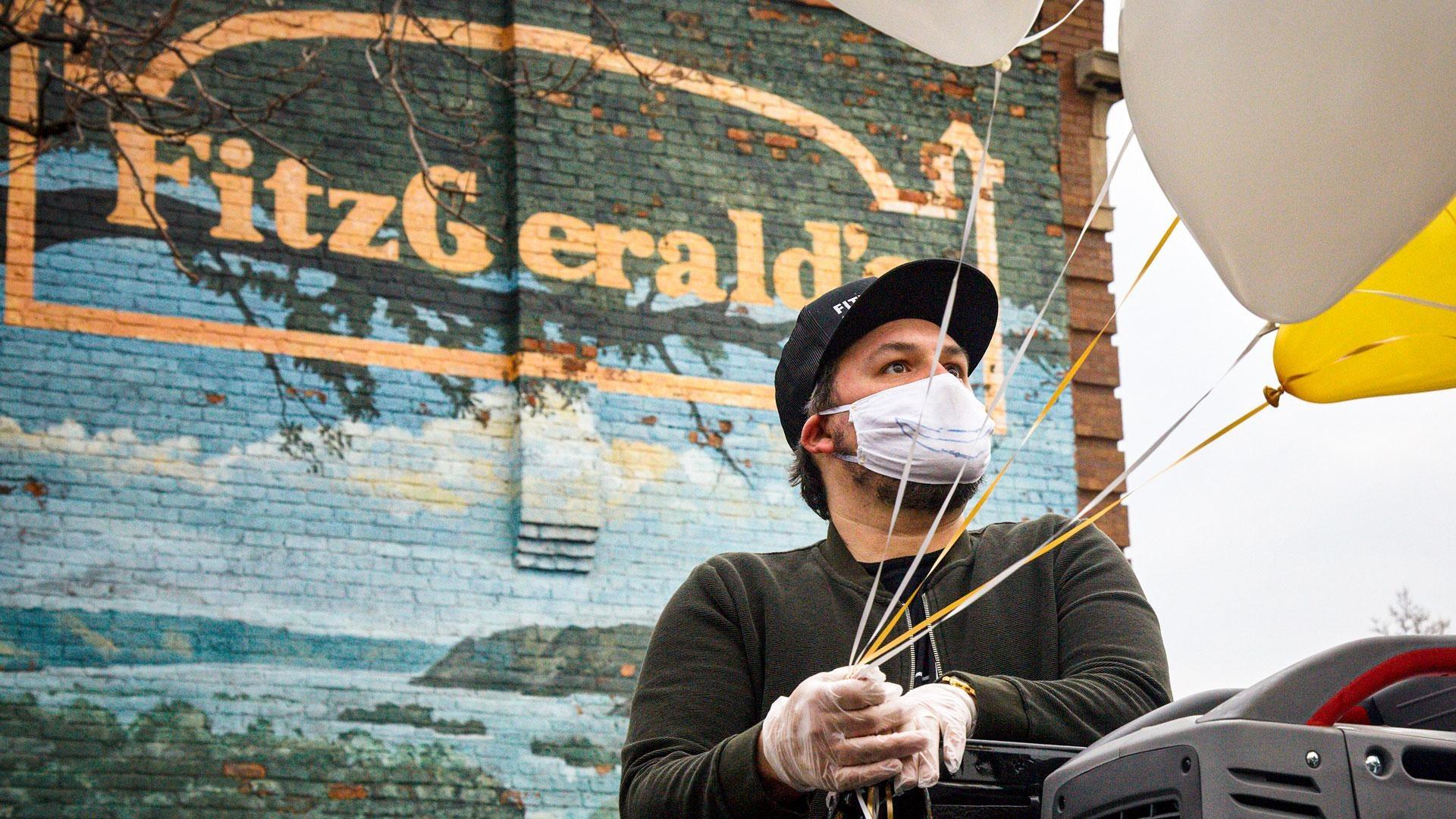 Will Duncan
Soon after he bought the legendary music venue FitzGerald's, Will Duncan had to close its doors due to the coronavirus. To help his employees, Will now stages weekly gigs from the back of a moving pickup truck, which provide entertainment to audiences gathered on front lawns and those watching the live stream from home.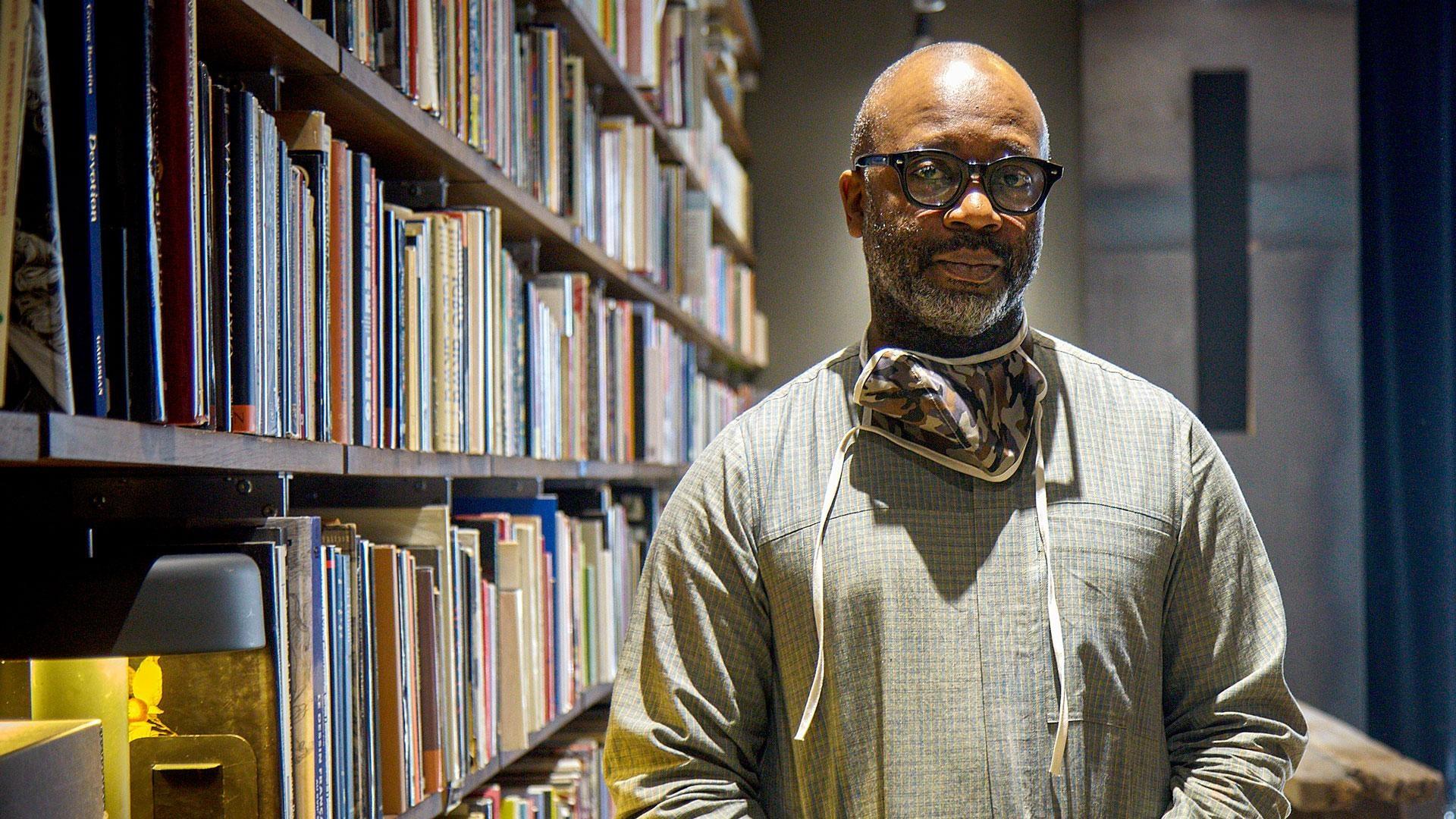 Theaster Gates
For acclaimed artist and urban planner Theaster Gates, the coronavirus pandemic has given him a chance to withdraw to his South Side studio to create new works, but it has also compelled him to act. Known for a body of work that addresses social issues, Gates has now teamed up with fashion designers to produce thousands of protective masks for those who need them most.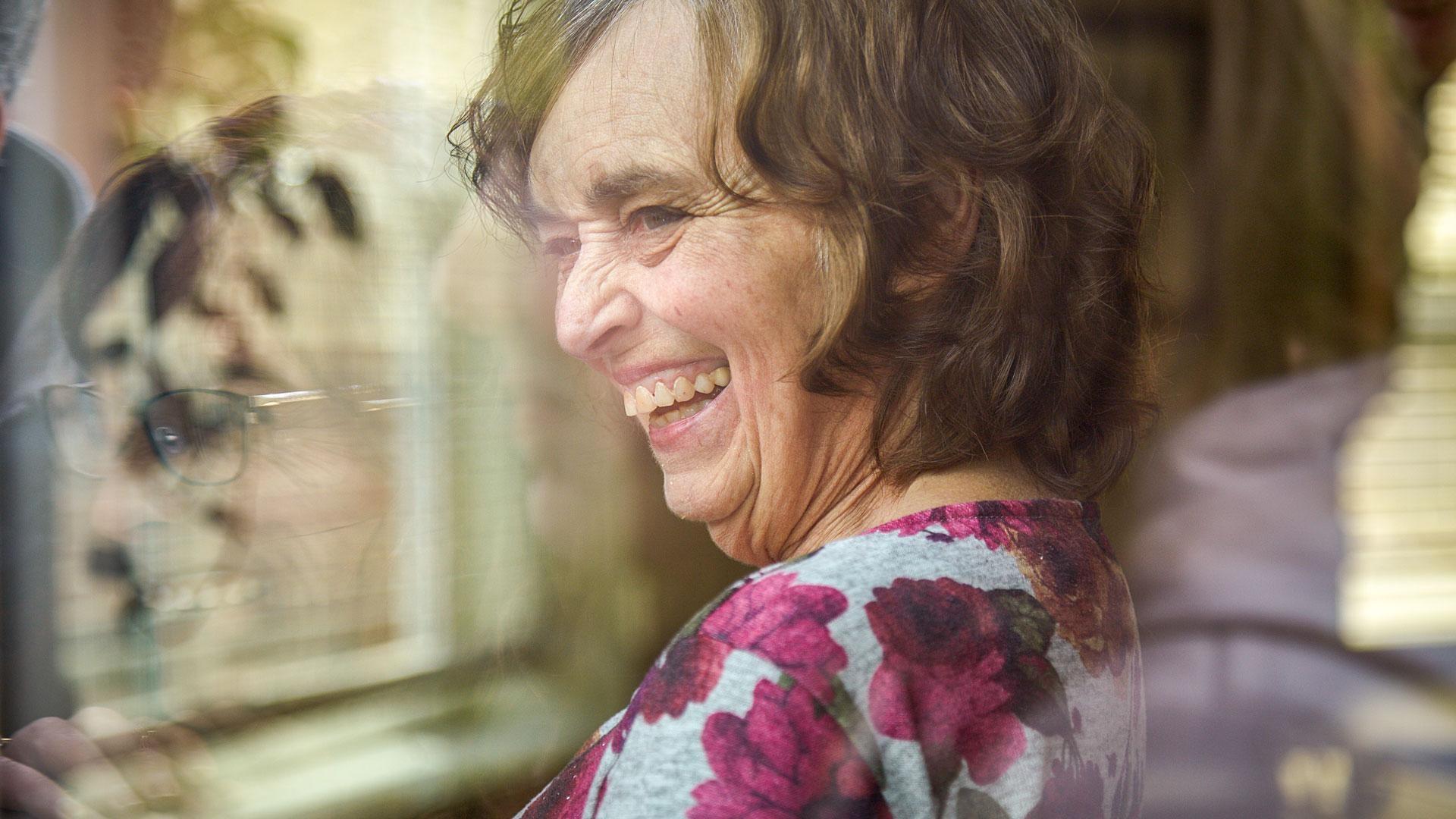 Sherry Boswell
Sherry's mom suffers from Alzheimer's disease, and after her care facility went on lockdown to prevent the spread of coronavirus, the mother and daughter were no longer able to visit in person. But on a recent drive past her mom's home, Sherry impulsively pulled over and ran up to her window. They had an emotional encounter through glass, which Sherry hopes will sustain her mom's memory of her.
Nancy Arcadio
Nancy Arcadio's family business was on life support when the coronavirus descended on Chicago. Their corner grocery store in the rapidly-gentrifying Logan Square neighborhood has always catered to the Mexican-American community. But when schools closed and their customers took shelter in their homes, business slowed to a trickle. What happened next gave Iguala Grocery a second life.
Lori Cannon
Lori Cannon lost hundreds of friends during the AIDS crisis of the 1980s and '90s when she earned the nickname "AIDS angel" for her tireless work feeding thousands of sick patients. The coronavirus has spurred her to action once again. She is now using the very same networks she established 30 years ago to serve a new generation of sick and homebound Chicagoans.
Eric Kwok
Coronavirus has devastated Chicago's Chinatown businesses — both with the Chicago "stay-at-home" order and hate crimes stemming from references to the coronavirus as a "Chinese virus." Eric Kwok is fighting to save the businesses with his food services company providing safety equipment and setting up direct-to-home food delivery services for elderly Chinese-Americans.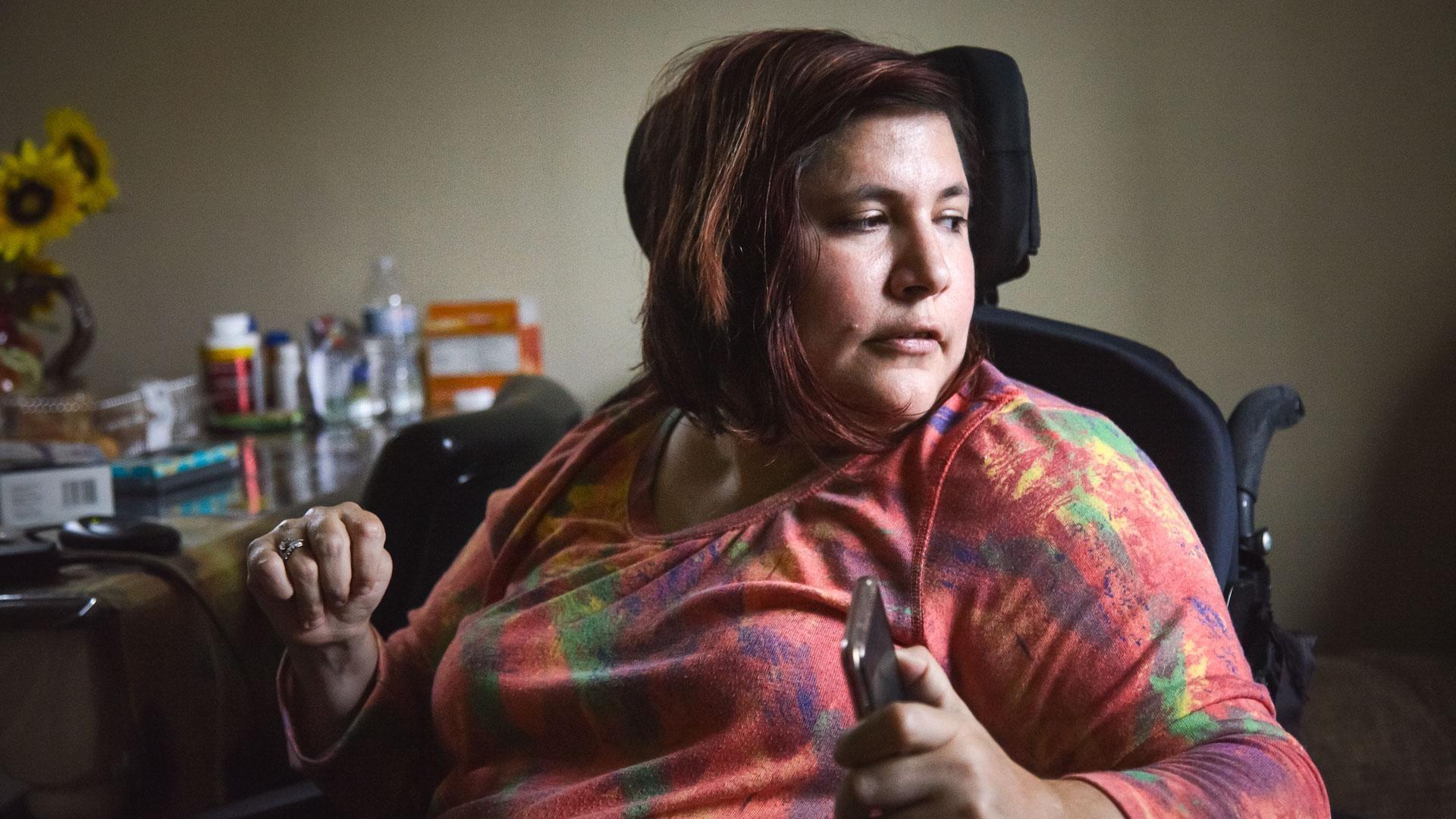 Michelle Garcia
For Michelle Garcia, the coronavirus adds yet another threat to an already precarious health situation. She has cerebral palsy, and she cares for her husband, who is bedridden from a spinal injury. But the coronavirus has also made Michelle's work as important as ever: an activist and advocate for people with disabilities in the Latinx community, she is determined to help her community through this crisis.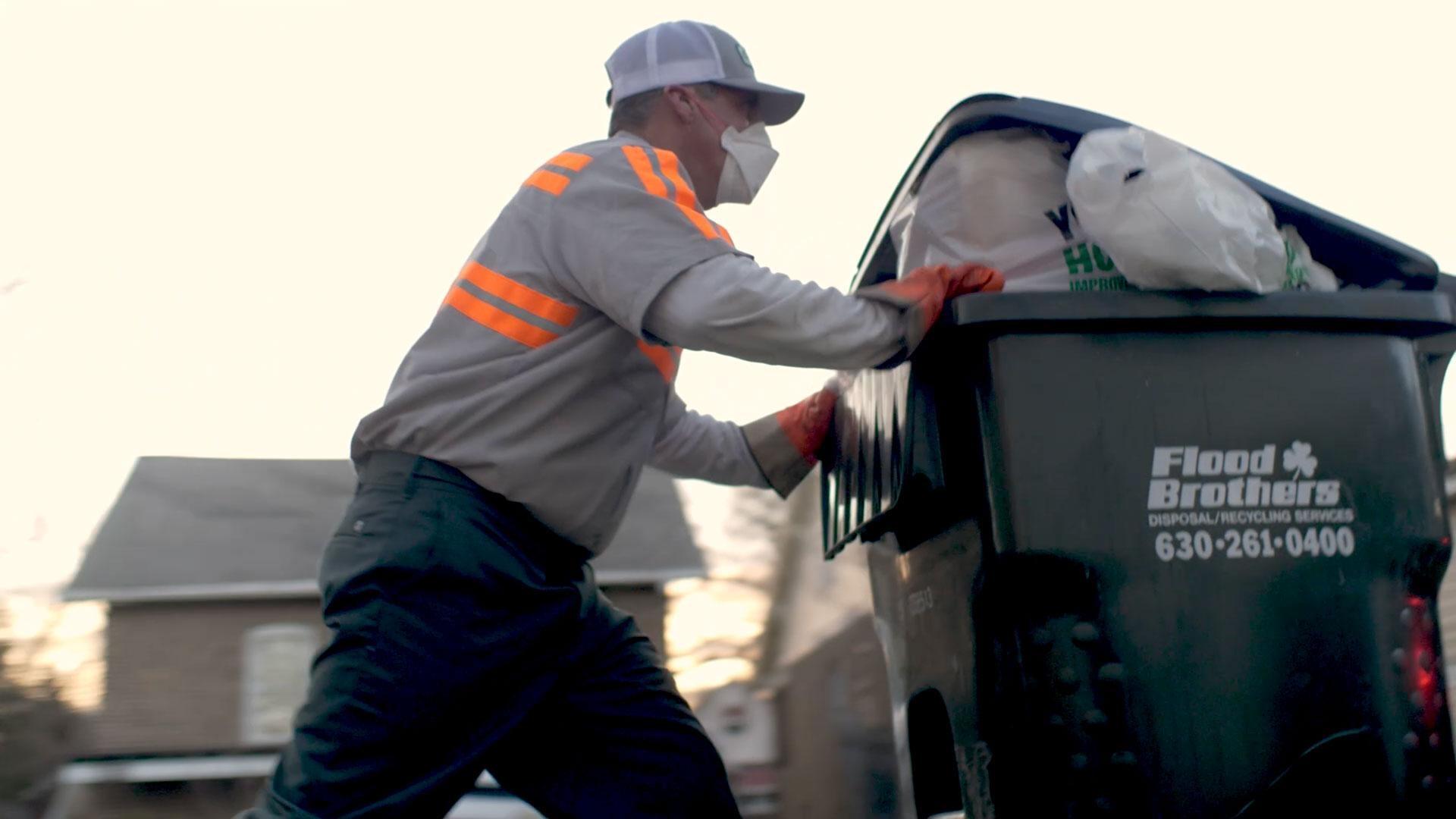 Sammy Dattulo
Sammy Dattulo's job is as essential as ever. While most workers are quarantined at home, Sammy hits the streets before dawn to collect their garbage. The garbage man knows that if he doesn't do his job during this pandemic, everyone else could be exposed to disease. But Sammy also realizes that handling garbage could put him at risk.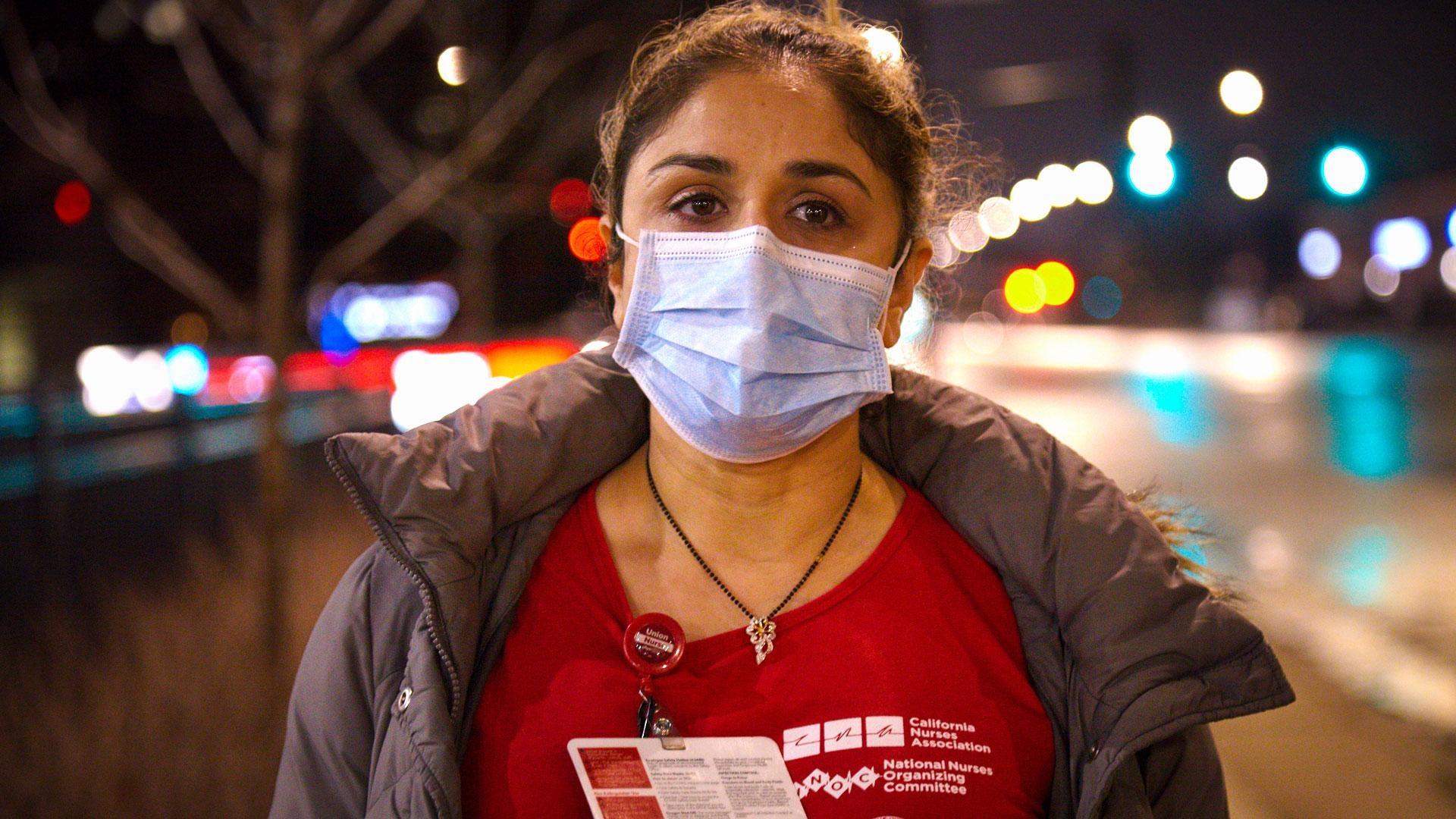 Falguni Dave
It is Nurse Falguni Dave's first day working on a COVID-19 unit. She is exhausted from working a 12 hour shift wearing layers of protective gear and scared of becoming infected. But her biggest challenge is the isolation — she will be living apart from her family until the epidemic subsides.
Fr. Stephen Kanonik
On any given Sunday, Father Stephen Kanonik, a priest at St. Benedict Parish in Chicago, delivers Mass to as many as 1,200 parishioners. With the "stay-at-home" order he suddenly finds himself alone. Musical Director Jeremy Kiolbassa had an idea: he figured out a way to patch together iPads to create a video-streaming studio in the school chapel. Now Father Kanonik is delivering Mass to parishioners in their living rooms.
Tina Renaldi
Tina Renaldi is homeless and living on a subterranean downtown sidewalk. As the Governor of Illinois issues a "stay-at-home" order, she wonders how she is going to survive. She relies on panhandling and donations from church groups for food and money, and all of that has now disappeared. Tina is left feeling like the homeless are an afterthought by society, and she wants the world to know that people like her are human and must not be forgotten.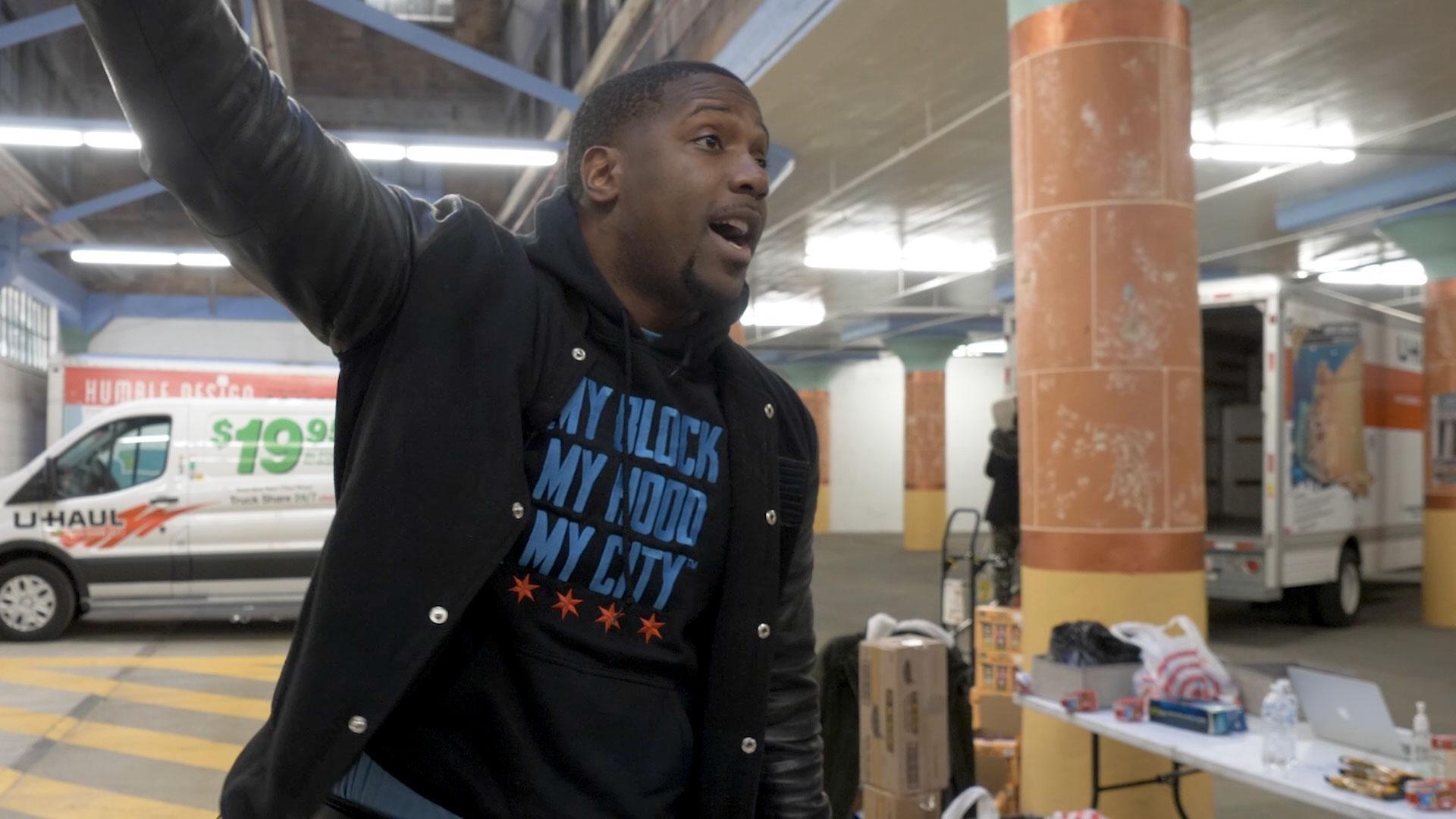 Jahmal Cole
When activist Jahmal Cole sees people in need, he takes action. As a public health crisis descends on his city, he has mobilized a host of volunteers to deliver wellness kits to more than a thousand of the city's most vulnerable citizens. While he firmly believes that crises should bring us together, he is also seeing how racism and segregation — are continuing to drive Chicagoans apart.
In the News
Support for FIRSTHAND: Coronavirus provided by The Grainger Foundation, Allstate Insurance Company, Ann and Rich Carr, Jim and Kay Mabie, and David Snyder and Dr. Margaret Salamon.