Gas Works Park
Gas Works Park
For the first half of the twentieth century, the Seattle Lighting Company ran a coal gasification plant - a gritty, toxic-waste-generating operation - on a promontory on the north shore of Lake Union.
Watch the Segment
It was a big, dirty operation right across from Seattle's downtown, with a prominent place in the city's northern skyline. So when the gas works shut down, city leaders were pleased to have an opportunity to transform the location into parkland. They envisioned a makeover that would completely erase the site's industrial past. They surely didn't expect the concept put forth by landscape designer Richard Haag.
Haag had spent time on the site and was taken with the hulking structures that remained from its gas works days. He decided that the best plan would be to recycle the main towers from the old plant and create a park around them. His concept sought to preserve and celebrate the site's history - an industrial archeology playground of sorts.
By Haag's own account, when his idea got out, "… all hell broke loose. People didn't like that idea. They said it's ugly, it's dirty, it's dangerous …Get rid of it."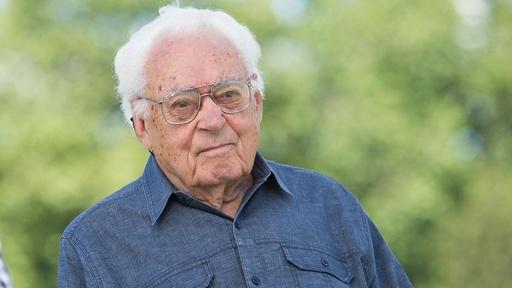 Web Exclusive Video
Even as the City Council eventually warmed to Haag's idea, the plan was met with strong emotions by members of the public. One man ran for mayor on a platform that promised he would tear down the old structures on the site.
Haag's vision was eventually supported and implemented, bringing with it challenges such as what to do with all of that toxic sludge. Always forward-thinking, Haag looked to a new technology: bioremediation. By introducing oxygen and organic matter into the soil, they could activate the soil's microbiome to perform its own cleanup; much of the dirt could be salvaged, rather than removed from the site.
The towers and other structures Haag selected as keepers for the new Gas Works Park were deep cleaned so people could touch and even play on them, delighting children and adults alike. They anchor a 20-acre site that has helped redefine what a green space can be.
Gas Works Park showed that sometimes a clean slate isn't as interesting as a dirty one and that history can be fun to climb on. The park today is an important part of Seattle's historic fabric and is on the National Register of Historic Places.
---
Learn More
You Are Here